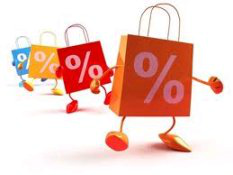 With over 17 years of professional experience and satisfied clients, we believe in our services. We believe that once you let Sikka & Associates save you time and money, you'll become our satisfied client as well.
TAX SEASON DOES NOT HAVE TO BE TAXING !
CHECK OUT OUR SEASONAL & PERPETUAL OFFERS !


Group Discounts* B2B: (offer expires March 15, 2016)

Sikka & Associates offers income tax preparation services to business owners and managers, who would like to provide their employees with a valuable service while saving money. Specializing in Individual, Partnership, and Corporate Tax Return, we can reduce your employees' taxes to the bare minimum. After all, saving you time and money is what we are all about.
Money Saving Options:
Group Discount – Offer our tax preparation services to your employees for a discounted rate.
Flat Rate Promotion – Cover the cost of tax preparation services for your employees and we will charge a flat rate per employee.
If you are interested in participating in our special Business to Business promotion, contact us before March 15th, 2016.

Promotional Coupons*: (offer expires 04/15/16)
We know our tax preparation services will save you time and money – and we want to prove it. That's why we are offering this special promotion to "new clients".
Get 10% off Individual Tax Return Preparation fees with the coupon.

Free Review: (offers valid from May 1st to Dec 31ST of every year)

Have you paid too much in taxes?
Come to Sikka & Associates and we will review your last year of income taxes for FREE. We will look for any errors or missing deductions/credits. Many times we can amend the return getting you additional refund money.
You would be surprised how many people over pay their taxes by self-preparing their returns or going to an under-qualified tax return preparer. Fortunately, it's not too late to set things right.
We work to ensure that your money is kept in your pocket. Contact us.
Contact us today to make sure your taxes weren't filed incorrectly – and that you don't file incorrectly in the future.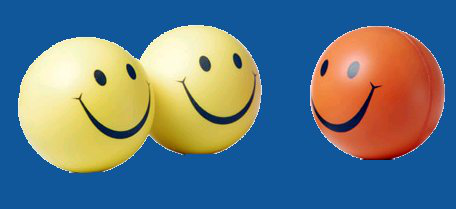 Client Referral Rewards Program* (offers never expires)
Experience our professionalism, quality, and expertise, by taking advantage of some of the best client loyalty programs and promotions in the business: For new Individual tax returns Referral: When you refer a new individual tax return client to Sikka & Associates you'll get back $15 for each referral.
OR
If you refer 5 or more new individual tax return clients to Sikka & Associates, you'll receive50% OFF on your tax return preparation fees.
For new Business monthly client or tax return referrals:
If you refer a New Business client with monthly accounting to Sikka & Associates, and that client sign up with us for one year, you'll get first $100 paid by that client.
If you refer a new business tax return client to Sikka & Associates, you'll get back $25 for each referral.

*Please note that the following conditions and restrictions may apply to our specials and promotions.
Qualified new clients are clients who have never utilized any Sikka & Associates service in the past and have no outstanding balances due to our firm.
Husband and wife are treated as one client unless they file separate returns.
New client cannot combine the offer with any other offers or coupons. For instance, he can only use one coupon either for Business or Personal tax preparation.
You may refer more than one client to get multiple referral fees.
When you refer a new client, you will get referral fees and new client can get up to 10% off tax preparation fees as well.
You will be entitled to your referral fees only if the new client utilize our services and pay our fees. If there is no fee involved, the offer becomes null.
Participation in Referral rewards program must be mentioned and/or coupon must be presented in the initial meeting with the tax consultant before the tax work had commenced for the new client.
Free tax return: Receive total fee back (minus $75 for your first five referrals, if already paid)
Referral checks are to be mailed out between June 1 and August 31 of the current year.
Group rate discounts depends on volume of participants.

DISCLAIMER
Tax Lounge is an informational source for industry news and related topics. We take every effort to provide honest and accurate tax information, but this information should not be a substitute for professional tax advice.