We have been providing the services to variety of industries. At Sikka & Associates, we are fortunate to have tax consultants on our staff with specific industry knowledge and the ability to share best practices with our client industry leaders.

Among them:
Professionals— Doctors, Pharmacists, Nurses, Physical Therapist, Attorney, IT Consultants, Engineers, and Architects.
Franchisees— Dunkin Donuts, Subways, Domino's, Manhattan Bagel, Jiffy Lube and 7-11s.
Entertainment— Restaurants and TV station
Retail — Gas stations, Liquor Stores, Tobacco Stores, Convenience stores, Dollar Stores and cell phone stores.
Wholesalers— Gasoline Distributor, Phone cards and Tobacco wholesalers.
Others services— Motels, Car wash, Home Builders, Check Cashing agencies, Handyman services, Carpet
installer, Trucking industry, Cab companies and non-profit organizations.
We are pleased to share what some of them have to say about us..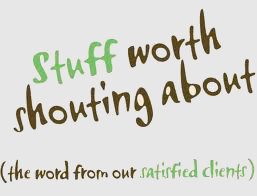 KJ Sikka and his associates have been providing complete range of accounting services to our company for over 10 years. The team of professionals is well versed with complexity of accounting principles, he also keeps himself and his associates updated with current taxation laws in terms of Federal and State government directives. His team strives to offer the highest quality professional services covering every aspect of accounting with utmost personal care

– Jatinder Sethi, NJ, AVS TV Network
The firm is very organized, friendly and prompt. They respond to phone calls promptly and advise accordingly

– Lois Corbi, NJ, Physical Therapist
We want to thank KJ Sikka for the invaluable advice and guidance in our business and also recommend his services to others

– Vikas & Harpreet Attri, NJ, Liquor store and BAR

With over 20 years of business experience, I have to say I am incredibly pleased with the way KJ Sikka & his associates have dealt with my business accounting. Their staff is extremely courteous and works hard to get me the best results. We really enjoy working with them and appreciate everything that they have done for us

– Satwinder Multani, NJ, Gasoline (Citgo) Distributor
KJ Sikka has been helping us with our tax preparations since 2005. He is very efficient and accurate. He knows exactly what questions to ask us and knows well what he is doing. When we received a letter one year from the IRS, he analyzed the situation calmly and gave us assurance that it could be easily resolved. We have a lot of confidence in KJ and his staff to help us every year

– Ben(retired) & Dr. Arelyne Ramos, NJ
We want to thank you again for the outstanding job for us over the years. Your support and help with our taxes, financial planning and state audits have been invaluable to the continued growth of our business. We consider your firm a true partner as adviser and consultant

– Danny Saparia, NJ, Dunkin Donuts Franchisee
I know KJ Sikka for past many years. KJ is very professional, calm, organized and knowledgeable person. Also, Bina is extremely courteous, reliable, competent, flexible and willing to work on any thing, any time. I would definitely recommend this firm to others

– Gurvarinder K Sandhu, PA, Nurse
I have known KJ Sikka for over 16 years. His firm provides great service and treats your investment like family

– Amrik Singh, PA, Restaurant Owner

First time we approached KJ Sikka's office to established business-company account and since last 12 years, all our tax returns is prepared by him. We found KJ extremely knowledgeable and expert in applying new updates in tax laws. We appreciated his understanding of International taxation which he explained and guided us through. As a person, KJ is very polite, hardworking and has patience to answer our odd questions all the times

– Arun Wadia, NJ, Architect
KJ Sikka has been preparing and filing our companies tax returns from last 12 years. He and his staff gives close and personal attention to the work. He is professional, efficient and provides information in a timely fashion. Communication response is very polite. Charges are reasonable. We appreciate their services

– Karj S. Sandhu, PA, Gasoline Wholesaler/Retailer
I have been using service from KJ Sikka for the past several years. I'm extremely happy with the level of service I've been getting from him and his associates. There were instances where I forgot to call them and make an appointment to file my taxes. In that situation, they were courteous enough to remind me. Administrative staff is too good in following up and make sure things get moved within time. I have no second thoughts in referring KJ Sikka's services to my near and dear. Great job KJ..

– Srinivas Chennuri, DE, IT Consultant
We appreciate the extra effort and time put in during the tax time and otherwise by "Sikka and Associates". We are always able to contact KJ or Bina and get a clear and thorough response to complicated questions. Mainly, we are happy with the personal touch and service. We have been with KJ for years. We wish him the best…

– Dr. Ripudaman and Navjit Hundal, DE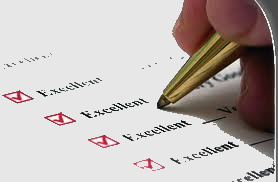 Your firm has always been a great help to us and our business. Your support with our Subway venture has been reassuring for us. Best wishes for your continued success. I look forward to our relationship

– Raj Kaneria, NJ, Subway owner
Mr. KJ Sikka has a professional set up. The staff is very efficient & friendly. I have used their services for last 3 years. I will recommend to my friend & colleagues without a doubt

– Jatinder Singh, NJ, 7-11 owner & IT Consultant
Reliable, Knowledgeable, simply the best tax consulting firm I have come across. All the staff members are friendly and available all the time when we need it

– Praveen Patel, DE, Manhattan Bagel Franchisee
Over the last 6 years we have work together, I have come to know that KJ will always have an answer to even esoteric question, and that he will always act in the best interest of the client. KJ is a very knowledgeable tax advisor who has resolved and answered all of our questions. He has always provided us upfront advice on estimated payments and what I should be setting aside for taxes. KJ always makes himself available through out the year for our tax needs and because of his valuable advice, there were no surprises

– Karan Gupta, DE, Gas Station Owner
Mr. Sikka has been readily available to support all my tax needs. Excellant Service!

– Dea Belazi, PA, Pharmacist

>I have been working with this accounting team for last 9 years for my Motel and Subway business. Their staff is wonderful to work with and they have been always a big help for all kind of services I needed: from forming a new company to preparing my tax returns

– Vasu Patel, MD, Motel & Subway owner
>The best tax consulting firm in state of New Jersey and Pennsylvania. Their staff is very friendly. They understand their work and they get it done quickly. I suggest everyone to try their firm's skills and have a peace of mind

– Jagdeep Singh, PA, Financial Services
I have been filing my taxes with Mr. KJ Sikka for last 5 years. He always gives me a good advice as he is very experienced & knowledgeable person. I am extremely satisfied with his professional & dedicated service. I would like to wish his company a great success

– Tejinder Singh, DE, Software Engineer
KJ Sikka of Sikka and Associates have prepared my personal tax returns since 2000. He has done a great job with my taxes despite my ever-evolving situation resulting from professional growth and as a result of 2 major moves during this time period. I would recommend this group to anyone looking to have their taxes prepared with quality, timeliness and at a reasonable price

– Mehul Desai, M.D, NJ, Johnson & Johnson