At Sikka & Associates, we can provide the help to Seniors they need. Whether they are no longer independent or simply need a little extra help to enjoy their lives, you will be in good hands of our caring, honest and knowledgeable consultants. We provide assistance with daily finances and business duties and you are kept informed of every step we make. That way, you always know that your family member's needs are being met.
As a Certified Senior Advisor, KJ Sikka understands the financial issues that seniors face. You can be rest assured knowing you have someone who has the right credential on your team looking out for your parents or grandparents's best interest.
Elder Care Services

You might be able to take care of their daily financial tasks – if you have the time and live close. But if you don't, you may want to consider hiring our consultant to help in any of the following areas…
Reviewing and paying household bills, budgeting, and record keeping
Assistance with check writing and checkbook balancing
Making sure money is received, receipted, and deposited
Planning retirement account distributions and safeguarding against improper disbursements.
Organizing and reviewing personal financial documents to
determine what needs to be addressed.
Preparing an inventory of personal assets and investments
Identifying and planning retirement income, needs, and goals
Determining current and long-term cash flow needs by
analyzing income and expenses
Addressing questions about Social Security, Pensions and
Medicare
Preparing, planning and filing income, trust, gift and estate tax
returns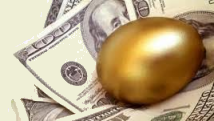 Planning for the future is important, and Senior Services are crucial to help your elderly family members maintain their independence and financial freedom. Trust Sikka & Associates to provide the help you need.

Contact us today for more information.
DISCLAIMER
U. S. Treasury Circular 230 Notice: Any tax advice contained in this website was not intended or written to be used, and cannot be used, for the purpose of: (a) avoiding penalties that may be imposed under the IRS Code or by any other applicable tax authority; or (b) promoting, marketing or recommending to another party any tax-related matter addressed herein. We provide this disclosure to assure compliance with new standards of professional practice, pursuant to which certain tax advice must satisfy requirements as to form and substance.