From your first day in business until the day you pass it on, there's immeasurable value in having an advisor who's there for you, understanding your business and sharing your vision. That's exactly what you'll find with Sikka & Associates: a team of consultants exclusively dedicated to serving the tax, accounting and business needs of small businesses.
Our services include accounting program set-up and assistance, financial projections and monthly accounting assistance; and strategic business planning and consulting, including entity selection, performance management and quarterly strategy meetings.
Incorporations
Thinking of owning your own business?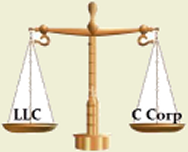 Opening your own business is an exciting moment. It's everything that comes after the excitement that dictates whether a small business will make it or not. A methodical plan of action is needed to fulfill your dream or goal of being your own boss and running a successful business.
One of the first questions a new business owner is: should I be an LLC or a Corporation?   This is an important decision to make because you have a better chance of success when you make certain decisions up front. Setting up your business in the right way can avoid big challenges and small problems in the future. It can also have significant tax and liability implications.
We specialize in new business start up consulting, acquainting you with your options in understandable language and the consequences of each structure. Whether you decide on a sole proprietorship, corporation, or partnership, Sikka & Associates offer business consulting to assist you choose the right entity for your business needs.
Budgets and Forecasts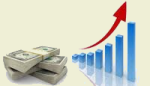 We can prepare budgets and forecasts for your current or new entity which will help you in fulfill one of the requirements to obtain funds from financial institution. Budgets are important financial planning tools that help guide you to a future target. Forecasts are a prediction of what will happen in the future after considering historical data and your future business plans.
Start up support
Sikka & Associates can assist you in getting the proper licenses which state requires to operate your business. We can help you set up the quickbooks if you decide to maintain your own books. This is ideal for small businesses that have the time and resources to maintain their own accounting system. Learning how to maintain your accounting books and records is great for a new business to learn about cost control and profit & loss analysis. Once you become busy in the day to day operations, we can help you maintain your books and you can focus more on your growth.

Dissolutions
At Sikka & Associates, we offer a dissolution services for discontinued businesses or entities. By filing a final return would not dissolve the entity in that state. There are proper procedures which need to be followed to dissolve the entity after the tax clearance from the particular state.
DISCLAIMER
U. S. Treasury Circular 230 Notice: Any tax advice contained in this website was not intended or written to be used, and cannot be used, for the purpose of: (a) avoiding penalties that may be imposed under the IRS Code or by any other applicable tax authority; or (b) promoting, marketing or recommending to another party any tax-related matter addressed herein. We provide this disclosure to assure compliance with new standards of professional practice, pursuant to which certain tax advice must satisfy requirements as to form and substance.